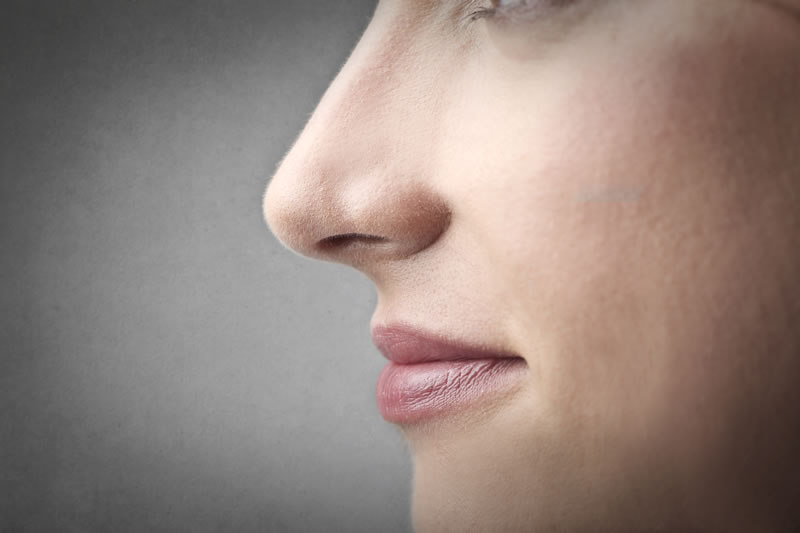 What is the problem?
Some people might be unhappy with the appearance of their nose or the functionality.
What is the cause?
Rhinoplasty can be performed to correct:
Breathing passage and improve breathing through the nose.
Damage to internal and external structures from previous injury, tumours, infection.
A birth deformity.
Why it can be a problem for patients
You may experience one of those following issues:
Breathing difficulties
Insecurities about the size or shape of your nose
What we can do about it
Rhinoplasty is a procedure that Dr Sian Fairbank performs for aesthetic and reconstructive reasons. Some people experience functionality issues due to problems with their nose structure or previous trauma. You may not experience any concerns related to your nose functionality, but would like to improve your aesthetics.
Dr Sian Fairbank performs joint surgeries with Ear, Nose & Throat surgeons Dr Benjamin Wei and Dr June Choo.
What can surgery do for me?
Rhinoplasty surgery is performed to achieve any of the following:
Decrease the size of the nose
Adjust the shape of the nasal bridge
Adjust the shape of the nasal tip
Improve asymmetry (perfect symmetry is impossible, however, surgery can improve the symmetry of crooked noses).
Remove hump
Decrease/Increase nostril shape
Improve the nose/upper lip
How do I decide whether surgery is best for my situation?
Deciding to have rhinoplasty surgery should be done after careful consideration. You should ensure that you know the answers to all of your questions, and that you feel satisfied with the information provided to you by Dr Fairbank.
Before procedures, we recommend you attend for an initial consultation and you will be asked by Dr Fairbank to attend a pre-operative appointment a few weeks prior to the arranged surgery date. It is likely that you will be invited back on other occasions, particularly if you need to have any medical imaging performed.
You may be eligible for a rebate from Medicare and your health fund, and the eligibility criteria is determined by Medicare. Dr Fairbank will let you know at your consultation if you should consider your case as cosmetic, which will mean that your surgery is out-of-pocket.
Informed consent and risks of rhinoplasty
Regardless of maintaining the highest surgical practice, complications can occur. Dr Fairbank will educate you regarding the general risks of surgery including:
Infection
Pain
Bleeding
Haematoma or seroma (blood or fluid collection under the skin) may require surgical drainage.
General anaesthesia can cause a chest infection
Specific risks of rhinoplasty:
Numb sensation of the nose after swelling has resolved
Asymmetry
Loss or reduced sense of smell (rare)
Persistent swelling, making it difficult to see final result until long after surgery
Loss of structural support, resulting in further surgery
Septum perforation
Obstructed airways
1 in 10 patients may require additional surgery.
If you choose to proceed with rhinoplasty surgery, Dr Fairbank will ask you to sign a written consent form. She will ask you to read through and ask any questions before signing.
Your recovery is very important to Dr Sian Fairbank and her team. You will be given her mobile number following surgery so that any of your concerns can be answered.
About my procedure and my recovery
Depending on the complexity of your surgery, you may be able to go home on the same day, however, Dr Fairbank normally advises Rhinoplasty patients to stay at least one night in hospital.
Dr Fairbank will discuss in your consultations that you will experience significant swelling and bruising post surgery, however, this will resolve in 2-3 days.
You will be sent home wearing a nose splint that will protect your newly sculpted nose. Ensure that you advise Dr Fairbank's rooms and the hospital if you have an allergy to medical tape. You must keep this dressing dry and intact until the post-operative appointment approximately 7 days after surgery. You may have packing inside your nose which is usually removed the day after surgery. Pain and discomfort are expected in the first few days, and Dr Fairbank will recommend the best pain relief for your situation.
Dr Sian Fairbank will advise you on the appropriate time to take off work and may range from 2-4 weeks depending on your employment environment. In the months to year following surgery, Dr Fairbank will request to see you for reviews to make sure you are healing as expected and that you are happy with the outcome.
Your recovery is very important to Dr Sian Fairbank and her team. You will be given her mobile number following surgery so that any of your concerns can be answered.
Memberships




Accreditations